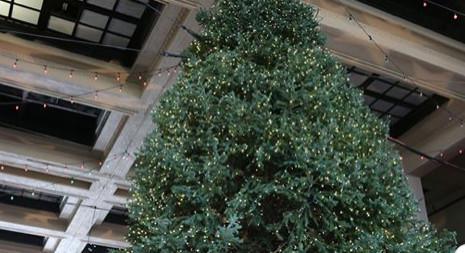 Don't miss the Long Branch Holiday Bazaar being held every Sat & Sun, Nov 27th - Dec 19th, 12-5 pm, at Whitechapel Projects in Long Branch! Enjoy shopping outside under a tent and partially indoors at a beautiful arts, food and cultural venue in Long Branch, NJ this holiday season.*
The Long Branch Holiday Bazaar will feature a curated roster of the best local and regional artists, vendors, and shops selling the cutest and coolest vintage, handmade, art, jewelry, home goods, foodstuffs, and more.

The Bazaar will feature also feature music, holiday photo stations, craft workshops and beautiful holiday décor. The holiday market is inspired by the traditional "Weihnachtsmarkts" held in Germany. While you shop, enjoy delicious food & libations and craft beers from Whitechapel Projects. More event details coming soon!

Whitechapel Projects (WCP) is a gorgeous arts, food and cultural venue in Long Branch, NJ featuring a sustainable restaurant and bar inspired by local ingredients, products and community collaboration; craft nano-brewery; 8,000-square-foot outdoor beer garden; enclosed outdoor courtyard; and a multi-purpose, 2,100-square-foot indoor space.

*The event is free, all ages, and rain or shine, and pet-friendly. COVID protocols required at the time of event will be followed.
---