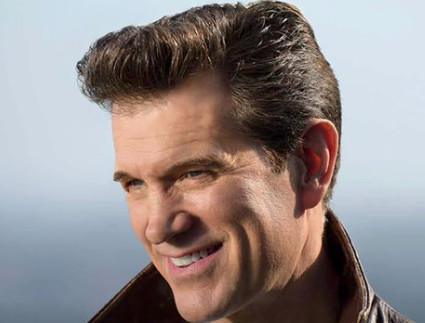 CHRIS ISAAK IN CONCERT:
When it comes to rock heartthrobs, iconic crooner Chris Isaak is the standard by which all other artists should be judged. Silky voice and shimmering guitar tones? Check. Baby blue eyes and lustrous pompadour? Check. Enough charm and charisma to swindle you out of your savings? Blank check. Starting with his 1985 debut, Isaak has consistently backed up his good looks with serious chops as a performer, and his 2014 tour dates should be no different. Whether he's breaking hearts with "Wicked Game" or casually chatting with his audience, Isaak's talent and magnetism always make for an unforgettable concert experience.
BACKGROUND SNAPSHOT:
Born to a blue-collar California family, Isaak was a high achiever from an early age, serving as student body president of his high school and graduating as class valedictorian. He signed to Warner Bros. in 1984, making his album debut the following year with Silvertone, a moderate success. His self-titled 1986 sophomore album fared similarly, but 1989's Heart Shaped World was a breakout hit, catapulting him to international fame with the steamy single "Wicked Game." Following a string of popular albums released in the '90s, Isaak had a successful run hosting his own talk show The Chris Isaak Show from 2001-2004. On tour once again in 2014, Isaak will treat fans to classics from his decade-spanning catalog as rumors swirl about the possibility of new material on the not-so-distant horizon.
FANS WHO BOUGHT TICKETS SAY:
"Chris Isaak was, as usual, wonderful to watch, a delight to listen to, and fun, fun, fun. I love the way he works his way through the audience and interacts with as many people as he can. He is witty and shares stories."
"Chris is one of the best performers around. He really involves the audience in the show and you feel like you are participating - not just viewing."
"Chris played almost non-stop for a full two hours. He's an excellent showman: he did most of his well-known songs and joked with the audience. Great sense of humor and a beautiful voice."
---