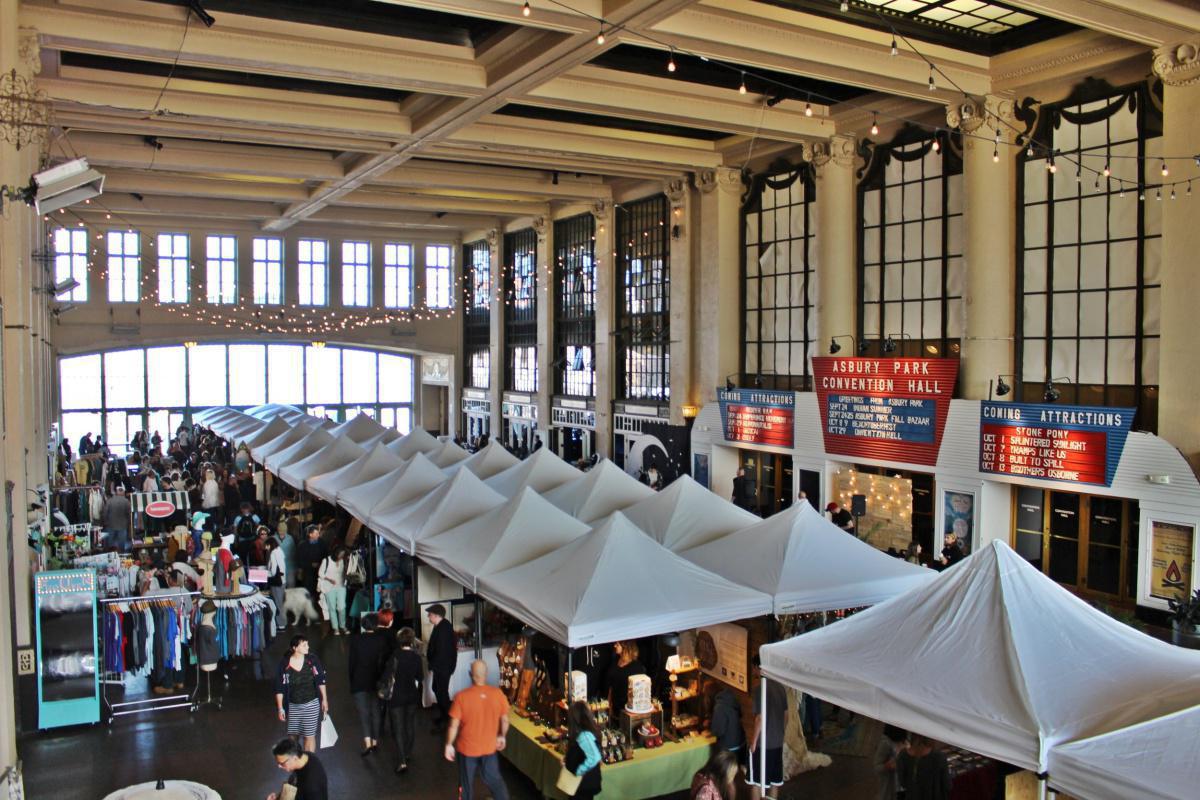 We are excited to announce the Asbury Park Holiday Bazaar 2021 is being held every Sunday, Nov 28 - Dec 19th at the Asbury Hotel, 210 5th Ave, in Asbury Park, NJ! Enjoy shopping in The Asbury's cozy indoor Hall & outdoor tented Terrace event space this holiday season.
The Asbury Park Holiday Bazaar will feature a curated roster of the best local and regional artists, vendors, and shops selling the cutest and coolest vintage, handmade, art, jewelry, home goods, foodstuffs, and more. The event will feature also feature music, holiday photo stations, craft workshops and beautiful décor. The holiday market is inspired by the traditional "Weihnachtsmarkts" held in Germany. While you shop, enjoy a delicious food & libations from Asbury Hotel. More event details coming soon!
The Asbury Park Holiday Bazaar has been held at Convention Hall since 2013, however the Hall is currently closed for renovations. We are so excited to continue this incredible holiday tradition at the Asbury Hotel, located in the heart of Asbury Park's entertainment district and just steps from the boardwalk and beach! Event-goers can expect to find all the things you know and love about the Asbury Park Holiday Bazaar: a curated retail experience, impeccable holiday photo stations and decor, delicious food & drinks, holiday entertainment and craft workshops. Make a weekend out of it! Book your boutique accommodations !
The event is free, all ages, and rain or shine. To enter, use the doorways to the left of the main entrance. COVID protocols required at the time of event will be followed.
---