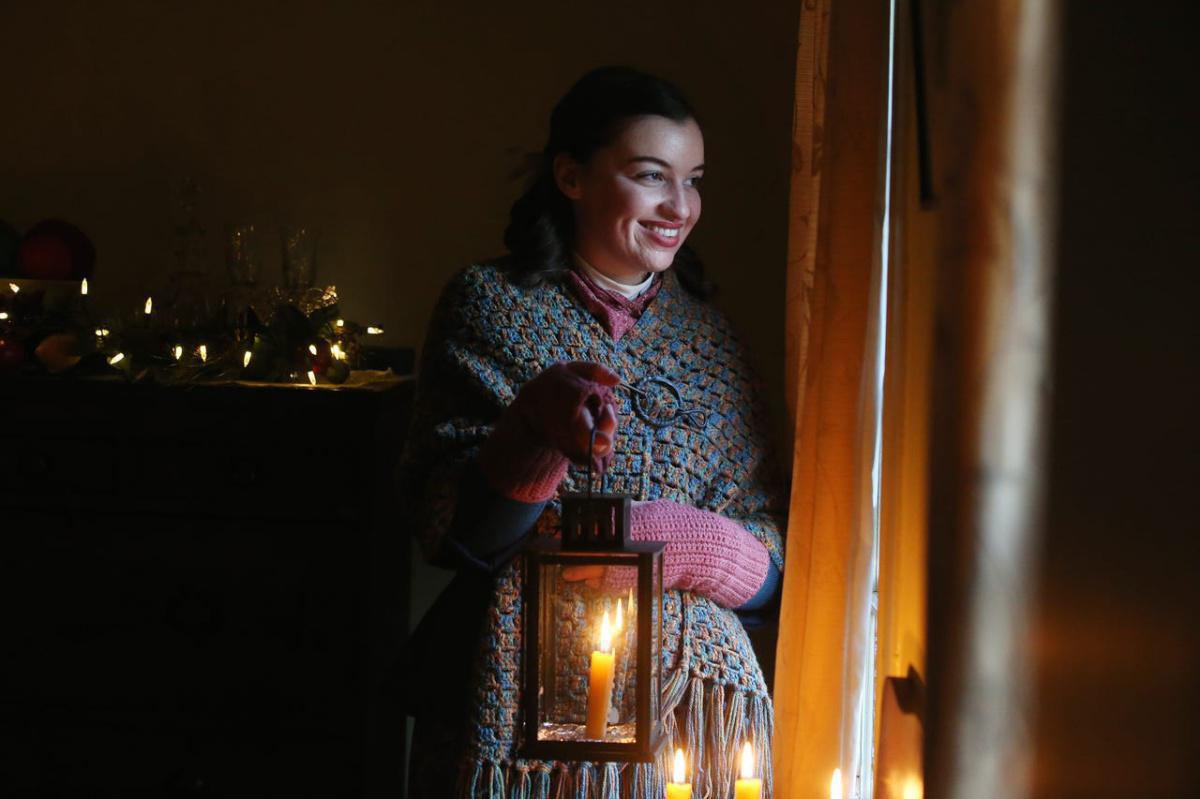 Spend an evening strolling through the Historic Village at Allaire by candlelit lantern and enjoy the rich history of Christmas in the 1800s! Visit the Chapel, Bakery, Blacksmith's Shop, Allaire Residence and more as your guided tour brings alive the spirit of Christmas past with traditions and holiday decorations to delight everyone.
You will experience music, history & theater, as you create a new holiday tradition of our Christmas Lantern Tours! Its the best way to see the village at night and these are the final village tours of 2022season.
Regular Village Christmas Lantern Tour - A 60 minute experiential evening lantern tour with a period dressed interpreter that leads visitors to six of our historic buildings; warm by the fire pit outside the Carriage House; enjoy the ambiance of a candlelit village. $30 per person.
VIP Village Christmas Lantern Tour - Enjoy the same magical experience as the "Regular Lantern Tour" but with an added 30 minutes that includes Christmas Music at the Historic Chapel (harp, guitar); special concluding program at the Carpenter Shop; 2021 Allaire Christmas Gift Bag (annual Allaire Ornament and customized 1st edition Allaire Christmas Postal Cache). $45 per person
Advance ticket purchase is required for this event, capacity is limited! Each tour is an outdoor walking tour, with various stops/walk-throughs of our historic buildings along the way. Please prepare accordingly. Not recommended for young children.
We ask that children 5 and under do not attend this event. Children over 5 years may attend, however the tour is not recommended for children under 10.
Tours begin at 4:30pm and depart from the Allaire Community Hall (at the head of the Parking Lot) every 15 to 20 minutes until 8:30pm. Tickets MUST be purchased in ADVANCE according to tour type and time block. Strollers are not permitted inside the historic buildings. Absolutely NOrefunds will be given once ticket is purchased. Tickets are non-refundable and are a donation to Allaire Village Inc, the non-profit organization that operates the Historic Village at Allaire. Tickets are non-transferable.
**Substitutions of buildings and/or activities in the program/tour may occur as situations arise.
MEMBERS OF ALLAIRE!!! - Please call 732-919-3500 Ext 13 to receive a special promo code for your online discount during registration.
---
---