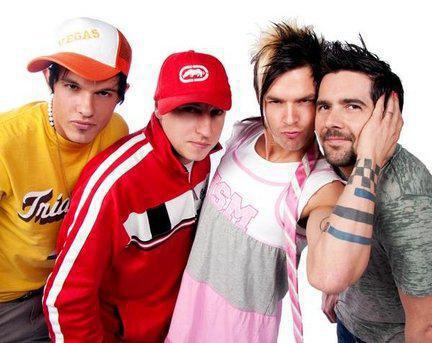 The turbo-charged drummers of Recycled Percussion create their own unique brand of high-energy "junk rock" by transforming everyday objects into percussive instruments.
This mind-blowing, immersive show expands the boundaries of modern percussion by incorporating items like power tools, ladders, buckets, trash cans and a whole lot more, turning them into incredibly expressive musical instruments. And at every performance, you get a drumstick and an unusual instrument so you can join in the fun.
Drummer Justin Spencer formed Recycled Percussion back in 1995, but they first rose to national prominence in 2009 as finalists on America's Got Talent. Since then, the group has headlined its own show in Las Vegas and appeared on Last Call with Carson Daly, The Today Show and the Latin GRAMMY Awards.
"The most unique show on earth!"
–Las Vegas Sun
"If the phrase 'family show' usually makes us think of younger children, Recycled Percussion is one for tweeners, teens and even parents who remember Rock 'Em Sock 'Em Robots and what a cassette tape looks like!"
–The Las Vegas Review-Journal
---