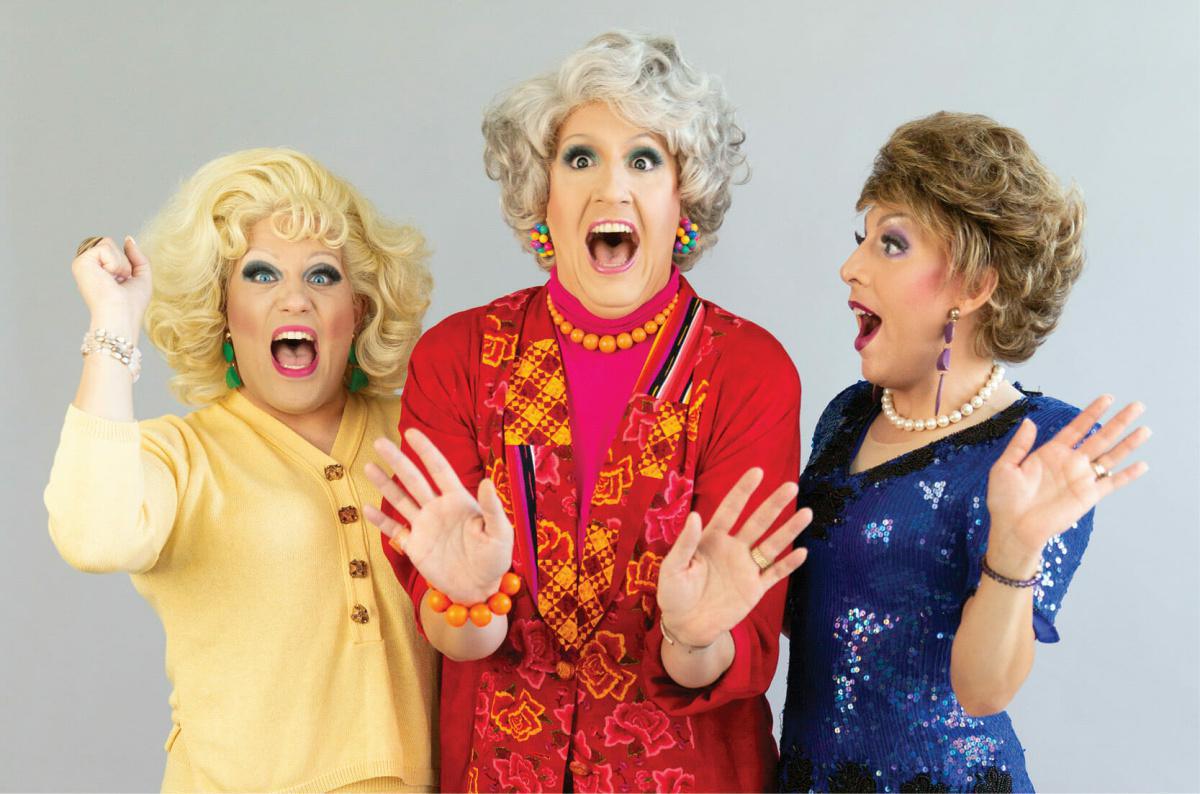 Join us for the return of The Golden Gays™! The Golden Gays™ or GG™ have quickly emerged as the premier Golden Girls musical show in the country. This evening event takes place in our intimate studio space and is an interactive musical game show performance called "The Golden Games."
More about The Golden Games: Sophia Petrillo has gone missing! Your favorite pals and confidants Dorothy, Blanche, and Rose must travel down the road and back again to New Brunswick, New Jersey to find her. The hip old grannies take you on a musical journey through The Golden Girls' favorite game shows! Put on your trivia caps because lucky audience members will become contestants, interacting directly with your bosom buddies, while competing to become the next #TokenSophia. Grab That Dough! Love Connection! Jeopardy Dream Sequences! Oh My! Dreyfus, we're not in Miami anymore, sugar.
More about GG™: The Golden Gays™ burst onto the scene in 2017—first at RuPaul's DragCon NYC, then at the famed Rue La Rue Cafe, where their trivia show video went viral. What began as a flash mob has now skyrocketed to sold-out engagements all across America and even the high seas. GG™ tours with their hit musical shows "Hot Flashbacks," "The Golden Games," "Thank YULE For Being A Friend," and "Betty & Bea Against Humanity," to enthusiastic audiences in Connecticut, Delaware, Florida, Indiana, Maryland, Massachusetts, New Jersey, New York, Ohio, Pennsylvania, Texas, and the middle of the ocean.
The Golden Gays™ stars Jason B. Schmidt (as The Dorothy), Christopher Eklund (as The Blanche), and Gerry Mastrolia (as The Rose). Featuring the creative team of Anthony Giorgio-Schmidt and Darlene Rae Heller.
---