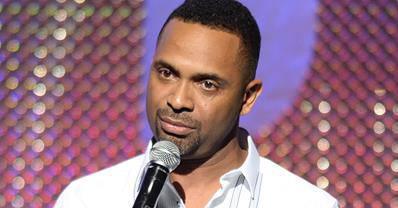 MIKE EPPS ON TOUR:

Actor and comedian Mike Epps has been bringing tears of hilarity to peoples' eyes ever since joining the Def Comedy Jam tour in 1995. Known for his hilarious impersonations of stoner life in films like How High and Next Friday, Epps adds pop culture and current events to his list of targets during his side-splitting stand-up act. Fresh off a spate of hat-tipping live concerts shows in 2013, Epps is set for another banner year, embarking on the worldwide After Dark Tour in 2014.

BACKGROUND SNAPSHOT:

Born in Indianapolis, Indiana, Epps' knack for comedy was encouraged by his parents, leading to stand-up gigs as a teenager and a job at the Comedy Act Theater in Atlanta. His break came in 1995 when he appeared on the Def Comedy Jam, going on tour and appearing on HBO's broadcasts of the performances. Beginning with his appearance in Ice Cube's 1999 film Next Friday, Epps landed a series of successful roles, becoming an increasingly familiar face in film and television throughout the '00s, including a stint as host of the BET Hip Hop Awards from 2009-2012. On a stand-up tour in 2014, the ever-upbeat Epps established himself as a role model, taking time out of his busy touring schedule to speak to high school students about the dangers of bullying and the possibility of overcoming obstacles to achieve success.

FANS WHO BOUGHT TICKETS SAY:

"Mike was an outstanding performer and he really kept the audience involved. His stand up related to current and up-to-date topics and he had everyone in the audience laughing all night!"

"Mike Epps is hilarious! I have seen him a couple times and we always get our money's worth! Would most definitely see him again!"

"I laughed until I had tears. We even got to meet him after and take a picture with him."
---